For many small businesses, staying on top of ever-changing sales tax rates can be maddening.  Understandably so, considering there are over 11,000 local sales tax jurisdictions in the U.S.  Just when you think you have it figured out, SURPRISE! – you hear of another change.
Good news: QuickBooks realizes the challenge this presents and has developed a handy new Sales Tax Calculator.
Here's a screen shot of it: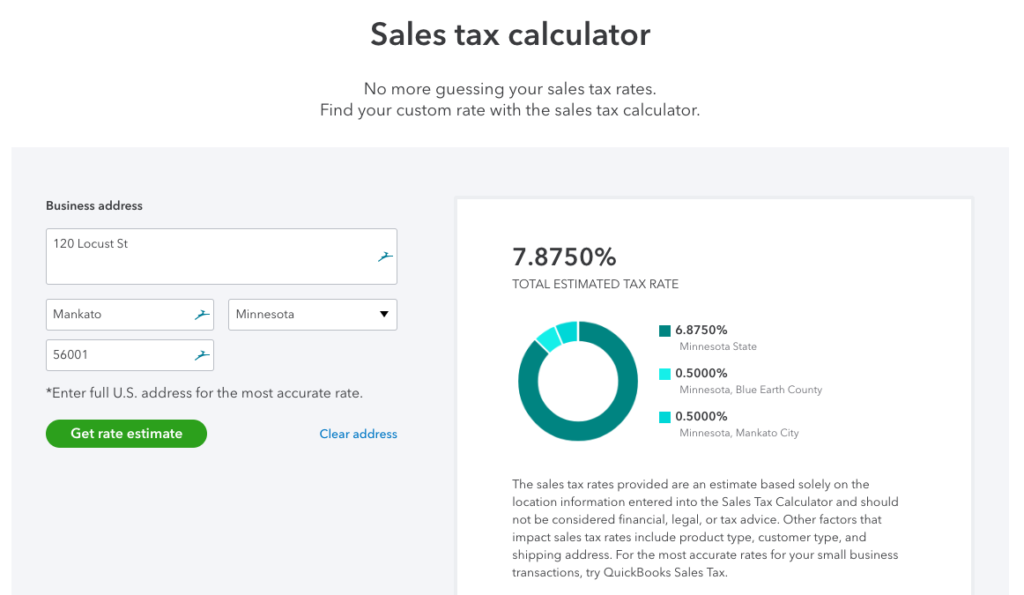 As you can see, it's very simple to use.  In this specific address example, the calculator returns applicable sales tax rates from state, county and city jurisdictions.
As sales tax rates continue to evolve, use this tool to validate your assumptions.  And if you're like most business owners who want to work on their business and not their accounting, contact us and we'll do it for you.
With the current local temp, we'd rather stay inside anyway.